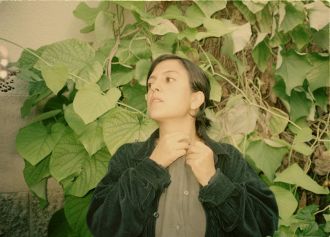 ---
Event type:
Party
City country:
Germany

/

Berlin
Date and time:

30.09.2020

/

20:00
Genre:
Venue:
Musikbrauerei / Greifswalder Str.23A Berlin, Germany, Germany / 2020-09-30 20:00 - 23:30
Price
10 RUR
Line-up:
Noplace Trio (CA/UK/US) | Gizeh Records
Shida Shahabi (SE) | 130701
► Noplace Trio is made up of Canadian guitarist Aidan Baker, British violinist Simon Goff and American drummer and Swans member Thor Harris. Formed here in Berlin in 2017, their debut album 'Noplace' was released that same year on Manchester label Gizeh Records. Elements of ambient/experimental, classical, and motorik krautrock combine to create immersive, atmospheric music moving between both jazz and rock:
http://gizehrecords.bandcamp.com/album/noplace
► Swedish pianist/composer Shida Shahabi is a fresh force in contemporary piano music. Her debut LP 'Homes' was viewed by many as one of the finest piano albums of the 21st century. She signed to FatCat Records imprint 130701 in 2018, after the label were "floored by the beauty of her album recordings.":
https://youtu.be/gFmvGg9v9H8
Since 2015 the Kiezsalon has offered a forum for innovative musical activity beyond genre boundaries. As an interface between avant-garde, advanced pop music and interdisciplinary art, the series presents compact performances by artists of diverse genres, origin and status. Initiated by Digital in Berlin and based at one of the last authentic locations in Berlin – the 120-year-old Musikbrauerei. Following 5 exciting years, the Kiezsalon has established itself as one of the most popular and successful series in Berlin, so far hosting more than 100 acts from 32 countries:
www.kiezsalon.de
There is limited capacity to the salon. We recommend to buy tickets in advance via:
https://tickets.kiezsalon.de/
Coming next:
October 28: Kiezsalon w/ Jason Sharp & Justin Wright
The Kiezsalon is curated by Michael Rosen and funded by Senate Department for Culture and Europa.
Photo © Sofia Runarsdotter