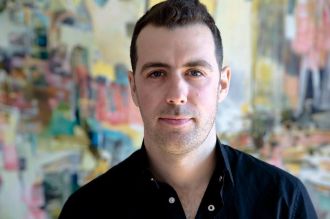 ---
Event type:
Party
City country:
Germany

/

Berlin
Date and time:

28.10.2020

/

20:00
Genre:
Venue:
Musikbrauerei / Greifswalder Str.23A Berlin, Germany, Germany / 2020-10-28 20:00 - 23:30
Price
10 RUR
Line-up:
Jason Sharp (CA) | Constellation Records
Justin Wright (CA) | First Terrace Records
► Jason Sharp has been a fixture of Montréal's experimental/improv scene for many years, as a saxophonist exploring drone and durational music, and collaborating in a wide variety of jazz, avant and contemporary music ensembles. Sharp uses custom-built equipment to translate rhythms of the human body into variegated sonic triggers, other modes of signal processing and more traditional instrumentation:
https://youtu.be/0Vc2qbOSBd0
► Justin Wright is a cellist and composer pushing the boundaries of melancholic chamber music and experimental indie. A prolific collaborator in countless Montreal-based projects, Justin has established himself as one of Canada's most innovative and versatile cellists. He has completed four music residencies at the prestigious Banff Centre for the Arts and shared the stage with the likes of Colin Stetson, Jóhann Jóhannsson and Mount Eerie:
https://youtu.be/rWoTWHVdFbs
Since 2015 the Kiezsalon has offered a forum for innovative musical activity beyond genre boundaries. As an interface between avant-garde, advanced pop music and interdisciplinary art, the series presents compact performances by artists of diverse genres, origin and status. Initiated by Digital in Berlin and based at one of the last authentic locations in Berlin – the 120-year-old Musikbrauerei. Following 5 exciting years, the Kiezsalon has established itself as one of the most popular and successful series in Berlin, so far hosting more than 100 acts from 32 countries:
www.kiezsalon.de
There is limited capacity to the salon. We recommend to buy tickets in advance via:
https://tickets.kiezsalon.de/
The Kiezsalon is curated by Michael Rosen and funded by Senate Department for Culture and Europa.
Photo © Emily Gan