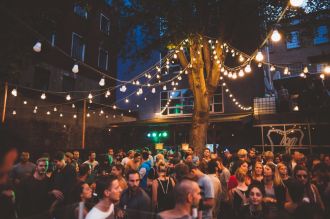 ---
Event type:
Party
City country:
Germany

/

Hamburg
Date and time:

11.07.2020

/

17:00
Genre:
Venue:
/ / 2020-07-11 17:00 - 01:00
Price
1 RUR
Line-up:
Iman Hanzo
Kiianu
Dirty Dominguez
Artmn
When summer comes and the sun smiles
then everything will be all right! The last dance summer garden open-air.
With sunshine, cool drinks, snacks and breathtaking DJ-sets you will spend the day in our oasis. You can dance from noon till night, when our tree is brightly lit in a shimmering atmosphere. We are looking forward to you and to the upcoming open-air season 2020.
▬▬ LINE-UP ▬▬▬▬▬▬▬▬▬▬▬▬
Iman Hanzo [Art & Brothers]
Kiianu [Art & Brothers]
Dirty Dominguez [Art & Brothers]
Artmn [Art & Brothers]
+ Special Guest
▬▬▬▬▬▬▬▬▬▬▬▬▬▬▬▬▬▬▬
- Fettes Soundsystem!
- Techno / House!
- Abgefahrene Location!
█ BASS MIT LEIDENSCHAFT
█
WWW.ARTANDBROTHERS.DE