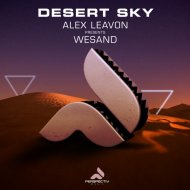 Alex Leavon takes once again the opportunity to deliver us under his Progressive marked alias "WESAND", a deep progressive-flavored release you can truly get lost in, "Desert Sky" .

From the dark grooving bassline, showing the way with brilliant progressions bearing vocal snippets, providing peace of mind before subtle piano melodies in the breakdown really puts this song on another level of excellence.
The buildup prepares you for an engaged drop that dives into the deepest regions of Progressive with the crushing and a relentless rhythm.

"Desert Sky" is one of the most natural song, so Sit back and just enjoy the ride.