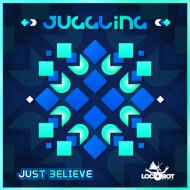 After Neon Fiction EP, Juggling is back on Locobot Records with another release, this time a versus EP, with two of the hottest names in the Psytrance community: N3xu5 and Kinective.

Here you have two tracks where you can find a fusion of rhythmic landscapes with hypnotic atmospheres, always with a deep bass line, in Juggling's unique style.

It's pure psychedelic music, don't miss it!