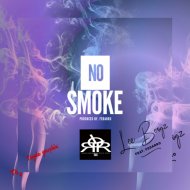 Hailing from Hollis Queens New York; A neighborhood that has spawned many Legendary Hip-Hop, R&B, and many DJ's , Born Leon Orr on December 25th. Lee Boogz embodies all of the emotion, ambition, pain, struggle and passion of his surroundings. Having to grow up in Foster Care, Lee Boogz was forced to survive the streets and academic situations by any means. Boogz is more than ready to attack the national audience with his signature Gutatainment / Lorr sound. He has been sought out by many up and coming artists and producers, to feature on their songs due to his vast popularity and skill to make a song a hit. 
Lee Boogz is a regional artist. His talent to conform to any style, from hardcore street to mainstream, east coast to dirty south, Etc., Lee Boogz is now recognized as a father and a Protector of his and surrounding Communities. Finally Incorporating his Label as Lorr Company LLC, Lee Boogz is the personification of GOOD MUSIC. 
Lee Boogz is a great example of doing things the way he intends to do it by any means taking the world by storm saying his infamous Motto" Every Moment is an Opportunity, and Every Opportunity is a goldmine".