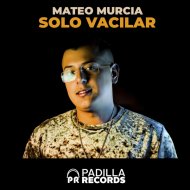 ARTISTIC NAME MATEO MURCIA (BOGOTÁ, JULY 20, 1994) WAS NOMINATED FOR BEST AMATEUR DJ AT NATIONAL LEVEL BY THE COMPANY CDA, ELECTRONIC DJ, BEGINS THE TASTE FOR ELECTRONICS IN THE MIDDLE OF 2013 AND AS THE YEARS PASSED, PRO MEZCL BEGINS MUSIC (HOUSE, TECH HOUSE, TECHNO) EMPIRICAL,
IT BEGINS TO MIX THE TECH HOUSE IN ITS FIRST TOUCH IN THE CITY OF BOGOTÁ IN A BAR LOCATED IN THE SAME, AND THROUGH THAT OPPORTUNITY IT HAS COME LITTLE BY SOWING FRIENDSHIPS AND LEFT THE BEST ENERGY BY PLAYING IN DIFFERENT PLACES IN THE CITIES.
TEACHINGS THAT HAVE GIVEN HIM DIFFERENT DJS FROM THE ELECTRONIC SCENE, SUCH AS DJ MARA, DJ DANI MASI, THROUGH THESE DJS HE LEARNED BASIC DATA ON MIXING AND HAVING A GOOD TASTE FOR ELECTRONIC MUSIC.
IT HAS SHARED WITH GREAT NATIONAL AND INTERNATIONAL ARTISTS ON THE STAGE WITH THE BEST INFLUENCE OF ELECTRONIC MUSIC AND WITH MANY IDEAS TO GIVE IT A SPECIAL TOUCH IN EACH PRESENTATION.