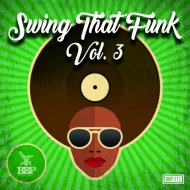 Swing That Funk is back in full effect.
This time round, we've got some new artists along with some well known BBP artists, to bring that swinging jazzy funk!
With a little bit of Glitch, House, Funk, Hip Hop & Breaks, all mixed with that Jazzy swing style, there's something for everyone to enjoy!