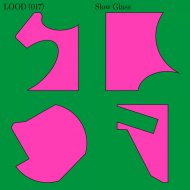 After a two-year hiatus Georg (co-founder of Light of Other Days) is back with a new EP and a new moniker. As usual the five tracks on the EP «A Million Pieces» are hard to pinpoint and are highly personal pieces of work. On «A Million Pieces» Slow Glass takes us on a journey from dark ambient spaces to carefree dancefloors.
«A Million Pieces» starts out in a state of tension but over the course of the EP, Slow Glass takes the listener to a place of relief. The productions are mainly based on heavily manipulated fieldrecordings and everyday sounds. Slow Glass creates dense soundscapes which build the frame for light-hearted harmonies as well as playful percussion and gloomy synth lines. The EP closes out with «Relieved», a rhythmic dance track with hopping synths and airy guitar that could almost make for a summer song.
«A Million Pieces» is an adventurous EP for curious listeners. It is loaded with quirky sounds, rhythmic arpeggios, and impulsive percussions.

The digital package comes with three remixes by the likes of Thunder Tillman, Belia Winnewisser and Gee Dee. The cosmic travellers from Thunder Tillman turn «Release» into a psyched-out journey into space and time. Belia Winnewisser delivers a powerful, club-ready version of «Strained» adding her trademark drum-sounds and label-mate Gee Dee gifts «Release» with a treatment of analog warmth.